Our Outpatient Programs (OP)
Our Outpatient Treatment Program (OP) provides support and services for clients needing the lowest level of care in the StepHouse Recovery milieu but still requires weekly treatment services supporting sobriety.
 Our OP is designed around the lowest level of addiction and recovery treatment available and is the last step of our full continuum of care. Our outpatient program, also known as outpatient rehab, allows clients to live at home (though sober living homes are still available and in many cases recommended) whilst only attending programed activities 3 hours a week (1 individual session and 2 group sessions).
The length of the outpatient program depends on the client's progress in recovery and assessing discharge takes into account both clients mental physical health and stability.
What Are The Benefits Of Intensive Outpatient Program Treatment?
More Flexibility: On average, In comparison to IOP, the outpatient program affords client even more freedom and autonomy, while still offering weekly therapy, support, relapse prevention, and education group counseling (covering topics such as: substance abuse, behavioral addiction, grief and loss, trauma, self-esteem, family, assertiveness etc.). Our outpatient program allows patients the flexibility of being able to both attend to their daily obligations while working on their sobriety.
Communal Support: committing to and participating in individual therapy as well as group counseling will help patients build a greater network of supporters, help them hold themselves accountable on an almost daily basis, and will help you stay strong and motivated in sobriety.
If you or a loved one is mildly addicted to drugs, alcohol or any pleasurable activities, but fear losing their job, educational enrollment, or simply wish to keep recovery treatment anonymous (on the down low), our outpatient program, or outpatient rehab, might be the best option. We can help overcoming the emotional and mental hurdles involved in addiction and substance abuse.

Interested in an outpatient program?
As part of a continuum of care, our outpatient program offers clients the ability to transition back into everyday life after getting clean, while still providing clients with a safety net of weekly therapeutic help and collective support.
As with all rehab programs/addiction treatment, there are always specific conditions and circumstances to consider. So whether or not OP seems right for you, we recommend that you get a thorough evaluation from a medical or clinical professional. To find out if outpatient substance abuse or addiction treatment is the right fit for you or someone you know, call us at (888) 923-7623. Our intake specialists are here to help.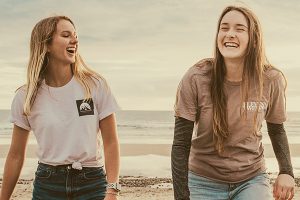 "Combined, these services offer Comprehensive Long-Term Care and are specifically personalized for each patient. We seek to provide the best possible treatment for all."
Our comprehensive care program allows us to treat co-occurring disorders alongside substance addictions for greater results. With an earnest focus on the patient's health and long-term well-being, StepHouse Recovery is the premiere one-stop shop for addiction recovery and behavioral health treatment.
To understand which type of program is most appropriate for you or a loved one, an in-person diagnostic assessment with a qualified professional is recommended and often required. The right program – whether choosing outpatient or inpatient options, depends on your diagnosis, previous treatment experience, the time you have to dedicate to your recovery and other factors.
Call StepHouse Recovery or Contact Us today and one of our caring representatives will hear you out and point you in the right direction.