What is Alternative Sentencing?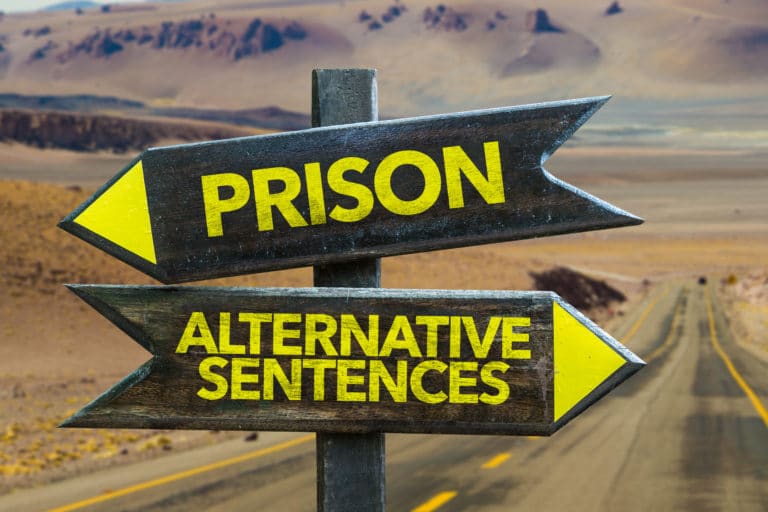 We can help get clients struggling with addiction and legal problems out of handcuffs and jail and into our rehabilitation program.
"We've Managed Many Sentencing Cases From Across the Nation, Successfully Placing Clients in Our Drug and Alcohol Recovery Programs."
Benefits of Alternative Sentencing
We are a Step Above Jail. We Ensure Clients Comply & Supervise Them Constantly
The criminal justice system directs nonviolent drug cases out of the system to give attention to more serious crimes.
Choosing a rehabilitation program in place of incarceration can help save taxpayers money by helping drug addiction offenders out of the prison system and stay clean and sober.
Individuals who enroll in rehabilitation programs get to the root cause of their drug-use offense instead of worsening the problem by sending nonviolent cases to jail.
Alternative sentencing lets offenders remain in the community, where they can continue to work, take care of their loved ones and make a contribution to society.
Outpatient drug rehab programs may benefit the offender's family by allowing children to continue having regular contact with their parents.
Our facilities offer a high standard of care and protocol, ensuring the best possible care
Courts from across the country rely on StepHouse Recovery Center's Alternative Sentencing Programs as a sentencing option. Our commitment to clients extends well beyond the courtroom.
We work directly with individuals, families and their attorneys, as well as various departments within the legal system to make sure all parties are in compliance with all court orders and directives.
Without the weight of a harsh sentence, the defendant can focus on recovery and build a foundation for progress.
By retaining the services of StepHouse Recovery Center, the attorney can focus on legal aspects of the case. This assures the court that each client is under supervision and receiving the most appropriate care.
If you have been charged with a crime – whether it's a DUI arrest or a more serious offense, contact us today to see if you eligible for an alternative sentencing program.