Intervention Assistance
Do you need intervention help? Does someone you love need help, but are not willing to go through with getting the intervention help they need on their own? Staging an intervention is the most loving thing family and friends can do.
Anytime someone needs help but refuses to accept it, a family intervention is appropriate, which can be done in a respectful and non-confrontational manner. Because each family situation is different, the scope and approach to each intervention help must vary accordingly. What is practical and appropriate for one family may not be for another.
StepHouse Recovery's experienced staff will help you pursue the best option for your loved one's treatment and care.
To find out more about our free intervention services, please contact us or call one of StepHouse Recovery's friendly staff at (855) 201-2832.
Employee Assistance Program
An Employee Assistance Program (EAP) is a program designed to aid employees whose addictions are interfering with their jobs. The program exists for employers to help their employees get treatment without the possibility of losing their employment.
StepHouse Recovery works closely with employers to provide the help people need without the fear of losing their jobs.
StepHouse Recovery offers EAP to help your business and employees get the help they need while minimizing the costs of loss in earnings and productivity. We work with you and your employees every step of the way – from determining the level of care needed to the verification of company health benefits and insurance to return-to-work agreements.
The Legal Basis for Employee Assistance Programs
The Adults with Disabilities Act (ADA) and the Family and Medical Leave Act (FMLA) are two federal laws that protect employees within the workplace.
Although drug addiction is not yet covered, alcohol addiction is classified as a medical condition under the ADA. However, those engaging in drug use who have a co-occurring mental disorder may qualify to be covered by the ADA.
The FMLA allows employees to take a leave of absence from work if their medical condition prevents them from working. Furthermore, the FMLA allows employees up to twelve (12) weeks of leave a year – meaning inpatient care is not out of reach.

EAP Eligibility Assessment

After an employee reports to a supervisor or their HR representative, refer them to one of our EAP representatives for help. Our certified counselors will sit down with the employee through 3 to 5 counseling sessions to determine any co-occurring mental disorders, should any be present.
During this time, we will also verify your company's health benefits and insurance to ensure that the employee receives the care they need without concern for the cost of rehab.

Treatment Plans

Our inpatient rehab typically lasts 30-60 days, which does require an employee to take a leave of absence during that time. However, some employees may qualify for our Intensive Outpatient Program (IOP) where they will receive many of the benefits of inpatient rehab but can still attend work.
Alternative Sentencing
We can help get clients struggling with addiction and legal problems out of handcuffs and jail and into rehab.
Our facilities offer a high standard of care and protocol, ensuring the best possible care. Courts from across the country rely on StepHouse Recovery Center's Alternative Sentencing Programs as a sentencing option. Our commitment to clients extends well beyond the courtroom.
Interested in learning more about StepHouse Recovery's treatment programs?
We work directly with individuals, families and their attorneys, as well as various departments within the legal system to make sure all parties are in compliance with all court orders and directives. Without the weight of a harsh sentence, the defendant can focus on recovery and build a foundation for progress.
By retaining the services of StepHouse Recovery Center, the attorney can focus legal aspects of the case. This assures the court that each client is under supervision and receiving the most appropriate care.
If you have been charged with a crime – whether it's a DUI arrest or a more serious offense, contact us today at (855) 201-2832 to see if you eligible for an alternative sentencing program.
Benefits of Alternative Sentencing.
The Criminal Justice system directs nonviolent drug cases out of the system to give attention to more serious crimes.
Choosing a rehabilitation program in place of incarceration can help save taxpayers money by helping drug addiction offenders out of the prison system and stay clean and sober.
Individuals who enroll in rehabilitation programs get to the root cause of their drug-use offense instead of worsening the problem by sending nonviolent cases to jail.
Alternative sentencing lets offenders remain in the community, where they can continue to work, take care of their loved ones and make a contribution to society.
Outpatient drug rehab programs may benefit the offender's family by allowing children to continue having regular contact with their parents.
Medically Assisted Treatment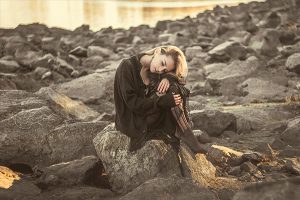 Medically-Assisted Treatment, or MAT, is the use of FDA-approved medications in combination with counseling and therapy to treat substance use disorders.
At StepHouse Recovery, we use these approved medications to help treat opioid use disorder.
How does MAT work?
The FDA has approved a list of products for the treatment of opioid dependence, including buprenorphine, methadone, and naltrexone products. Naltrexone, or Narcan, is also used in treating heroin overdose by binding to opioid receptors and eliminating the signs of overdose.
With medically-assisted treatment, other recovery methods – such as therapy and counseling – are supplemented by an FDA-approved product. This often improves the quality of life, executive functioning, and stress coping mechanisms. Without the withdrawals and cravings, MAT allows patients to focus their energy on recovery and eventual sobriety.
Opioid addiction is recognized as a medical disorder, meaning recovering from addiction is not as simple as choosing to stop. Withdrawal from opioids can occur mere hours after the last dose, inducing severe physical and mental cravings. Changes in the brain caused by substance misuse make it very difficult to resist these cravings and can lead to relapse.
However, studies have shown that addressing substance use disorders with a combination of counseling, behavioral therapy, and medically assisted treatment is not only effective but can help people sustain recovery.
How will StepHouse Recovery implement MAT?
At StepHouse Recovery, we offer medically-assisted treatment to those who struggle with opioid addiction. Our clients are carefully monitored by our nurse practitioner and medical director to ensure we uphold the standards for safety and ethical treatment.
We use naltrexone, methadone, and buprenorphine in our opioid MAT programs, all of which have been approved for use by the Food and Drug Administration.
Common Myths about Medically-Assisted Treatment
MAT does not lead to addiction to the distributed medication. In fact, programs involving MAT are required to be certified by the Substance Abuse and Mental Health Services Administration. The medication is prescribed carefully and monitored for the patient's health.
There is no proof that abstinence is better than MAT. In fact, suddenly stopping opioids can be dangerous with very strong withdrawals. It is highly recommended to enter recovery with the aid of a medical professional.
Currently, no evidence supports early termination of medically-assisted treatment. Not only that, patients who have been on MAT for 1-2 years have the greatest rates of long-term success.
MAT does not mean the patient doesn't have access to counseling and further support. MAT is only one part of a greater recovery process that is personally tailored to each person to ensure the best chance of recovery and maintaining sobriety.
Statistical Evidence Supporting MAT
A study conducted in Baltimore, Maryland from 1995-2009 showed that increased access to medication meant for opioid treatment decreased the amount of heroin overdose deaths. Other studies have shown that methadone and buprenorphine treatment has better outcomes for those with opioid use disorders.
These methods are not the only way of treating opioid addiction. However, treatment must be tailored to the needs of each individual, and medication-assisted treatment is a very useful tool to help people on their road to recovery.
Behavioral Modification Treatment
What is Behavioral Modification Detox?
At StepHouse Recovery Center, we offer a residential program for troubled individuals who are struggling with their attitudes and conduct within their homes, schools or communities.
The goal of the program is to enable emotionally intelligent individuals who create positive relationships and take responsibility for their actions.
These behaviors may cause pain and wreak havoc, but often they are a sign that the person needs help in dealing with stress, conflict, emotions, and bad choices made because of this struggle.
However, most behavior is learned behavior. It is influenced and altered for the better by implementing methods from our Behavioral Modification Detox Program. We focus on modifying both the client's conduct and the client's thoughts and belief system.
We use a combination of surveillance, education, counseling, life-skills training, case management, and disciplinary procedures within a safe, secure setting.
Our behavioral intervention specialists implement a holistic approach when it comes to treating problematic behaviors and mindsets.
We identify, target, and stop inappropriate behaviors, while we develop, strengthen, and maintain new behaviors. This allows positive and productive behaviors and attitudes to become fundamental to every person that completes our program.
High Staff-To-Client Ratio
No person is the same. That is why StepHouse Recovery works to ensure personalized programs for every one of our clients. We work with our clients, not against them. Every step is taken together.
Self-Renewal
Those who go through our program learn to be conscious of their own thoughts and behaviors and make positive changes to them. They begin by addressing a host of problems associated with the effects of their attitudes and conduct. Clients learn how to improve their social skills, problem-solving, critical and moral reasoning, cognitive style, self-control, impulse management, and self-efficacy.
Cognitive-Behavioral Change
Beliefs, attitudes, and values affect the way a person thinks and how he or she perceives problems. This, in turn, affects the way he or she interacts with other people and experiences in everyday life. We use a combination of counseling, education, disciplinary procedures and positive reinforcement to help change the unproductive and detrimental beliefs from which the behavior originates.
Multilevel & Systemic Care
Our behavior modification programs take a holistic, multisystemic approach when it comes to treating unmanageable conduct and attitudes. We customize our curriculum to fit the needs and capabilities of each person. We take into account the individual's family, living environment and community when we identify behaviors to be targeted for intervention.
Sexual Addiction Treatment
We offer a team of specialists that can help through one-to-one coaching therapy, guided meditation, and psychological education in a safe, compassionate and discreet manner for your sexual addiction recovery.
Sexual addiction is an intimacy disorder characterized by compulsive sexual thoughts or acts.
As the disorder progresses, its negative effects begin to compound and grow. With a sexual addiction, these persistent and escalating sexual behaviors continue despite the consequences.
Because of the historical and cultural shame associated with sexual behaviors, sexual addiction has only recently been acknowledged as an issue.
These include health risks, financial problems, ruined relationships or trouble with the law. There are also many other medical, occupational, legal, social, and emotional complications.
There are some treatment professionals who argue that hypersexuality as a disorder doesn't exist or is exaggerated. However, this is untrue – there is a growing acknowledgment of compulsive sexuality. Help is available to those who need it.
Individuals with hyper-sexual disorders engage in sexual behaviors despite the risks.
If you or someone you love is struggling with compulsive sexual behavior, StepHouse Recovery Center offers a team of specialists that can help. We provide one-to-one coaching therapy, guided meditation, and psychological education in a safe, compassionate, and discreet manner.
The many indicators of sexual addiction include:
Compulsive sexual behavior patterns with prostitutes, casual app-based hook-ups, or multiple affairs.
Compulsive abuse of porn, sexting or cyber sex.
Using seduction, sex or other schemes to attract or hold onto partners.
Inability to enjoy relationship or sexual intimacy without abusing alcohol and other drugs.
Drug and alcohol addictions are driven by co-existing sex and relationship problems.
Emotional isolation related to living a double life.
Obsessive dating and endlessly searching for "the one."
Mistaking sex and romance for love.
Using sex, romance, drugs or alcohol to mask loneliness or unhappiness.
Focusing obsessively on sexual/romantic fantasies via Internet affairs, romantic books, and films as opposed to engaging in intimate relationships.
Personal and/or professional boundary problems related to intimate and sexual behavior.
Consistent involvement in emotionally unavailable, troubled, addicted or abusive relationships.
Acting out sexually can be used for various reasons, including to medicate emotional pain, manage stress, or as a substitute for true intimacy.
These compulsive behaviors are often fueled by an anger or fears of intimacy and have their roots in the sexual shame that can stem from the addict's culture or family.
As with other addictions, there is usually an escalation of these behaviors due to tolerance. The individual continues to pursue the "high" regardless of the costs in his or her personal life.
Sober Coaching and Companions
Sober coaching and companions fill in the gaps between the recovering individual and their communities. They help personalize the sobriety process, addressing treatment needs on a personal level.
Sober coaching creates a bridge between the individual and their sobriety communities (such as 12-Step meetings, therapists, churches, and residential treatment facilities). At StepHouse Recovery Center, each of our coaches has at least five years of continuous abstinence.
Your sober coach understands the difficulties that have prevented you from defining, joining, and remaining in healthy environments. These barriers may be internal (emotional, medical, mental, or spiritual).
There may also be external problems that prevent addicts from meeting their needs. These can include housing, employment, nutrition, socialization, and transportation.
At StepHouse Recovery Center, your sober coach and companion will challenge and support you to make lifestyle changes and experience a better quality of life.
Your sober companion is a discreet, professional service provider. They look after your needs and to do everything in his or her power to help you avoid relapse.
Sober companions spend large amounts of time with you, depending on your needs. Work days, work nights, or even 24 hours a day – all of which can be done for weeks or months at a time.
StepHouse Recovery has the coaching and companionship staff and experience to help you achieve your sobriety goals.
Your StepHouse Recovery sobriety coach will help with many things, including transportation. Safe passage is assured, no matter where the client comes from. They will also help you become acclimated to your environment.
Our StepHouse Recovery Sober Coaches are the insurance policy you need to protect the investment you have made in treatment.
If you like 12-Step meetings, your coach will take you to the best meetings in your area. However, if you prefer, they can also help you avoid those meetings. Your coach will also intercede with family members and co-workers to advocate for you. They are capable of laying ground rules on your behalf. This can help ease misunderstandings.
If you need to take a quick trip out of town for work, your coach will be there to support you. Your coach will provide you the assistance you deserve to ensure your investment in yourself continues to pay dividends.
Your coach also helps explain what you've been through. If your children or your co-workers ask where you have been and you don't know how to answer, your coach can aid your explanation.
Your StepHouse Recovery Sober Companion will:
Build your confidence by giving you a new experience in situations which previously led to relapse.
Emphasize your new success with abstinence.
Our companions specialize with individuals with multiple attempts at sobriety.
Help you identify areas which present roadblocks to continued abstinence.
Transport you to and from every location throughout the day.
Ensure a drug-free environment, including hotel rooms, executive offices, studio sets or trailers, residences, personal vehicles, (etc.)
Help you with all the "triggers" in the world.
A constant companion is a great benefit to you especially if you are resistant to drugs or alcohol since they will ensure a relapse does not occur. This is especially true for the individual who has chronic relapse experiences.